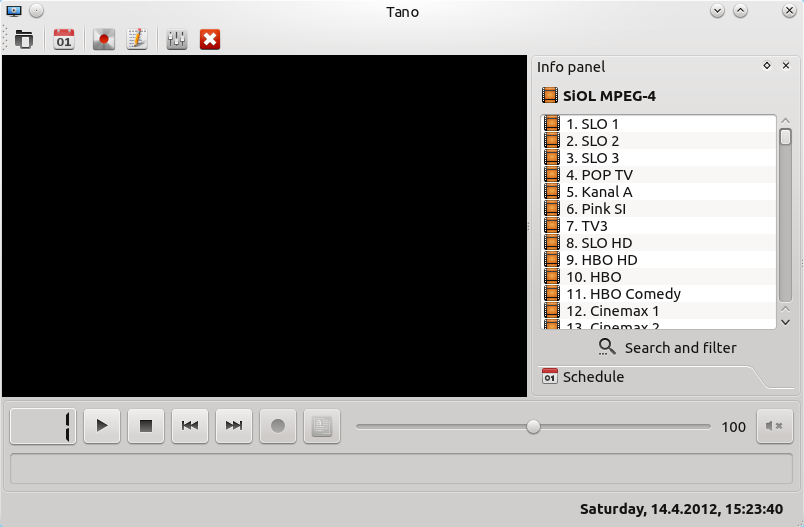 It's been a long time since you've heard from me, although I promised to post more regularly. I've been busy with my projects and my studying, but I have some good news for you.
Tano Player got it's first commercial user and sponsor - Tidningarnas Telegrambyrå, a Swedish news agency. This sped up the development a lot so you can expect a first 1.0 beta release some day by the end of April. And what is coming in Tano 1.0?
Mainly the most wanted stability. Tano now shouldn't crash at all (this will still be a beta release, so some problems are possible) and every feature should work as expected. The UI has been adapted to support Linux as well as Windows, and also for small screens as netbooks. The recorder module has been completely reworked and now supports watching recorded media and also setting timers in daily or weekly periods. There are many other features that are now available (such as XMLTV support) but I will cover them on the release date.
VLC-Qt will also be updated to version 0.6.0 with some core changes and improvements.
The only project that was left behind was MeePlus. I simply don't have enough time, maybe after Tano beta release. Any help is appreciated.